Manali is a main tourist destination in Kullu Valley. Among domestic & international tourists who love mountains and valleys, Manali is more popular than Kullu. At an elevation of 2050 m in the Pir Panjal Range of the Western Himalayas, Manali allows the glacial torrent of the Beas River to add to the beauty of the town.
I was reading an article on Ecological Footprints(EF) in this region by Victoria Cole & A. John Sinclair. As per their study published way back in 2002, between 1971 and 1995, the overall EF of Manali town grew from 2012 to 9665 ha, an increase of 450%.
Undoubtedly, Manali is a main tourist destination having classy hotels, restaurants & cafes to the likes of the tourists.
Manali has Geodetic Domes, hanging restaurant, hot balloon rides, paragliding adventures, Vashishtha sulfur water bathing pools and river rafting to name some of the things to do in Manali.
Here is a glimpse of the tour package-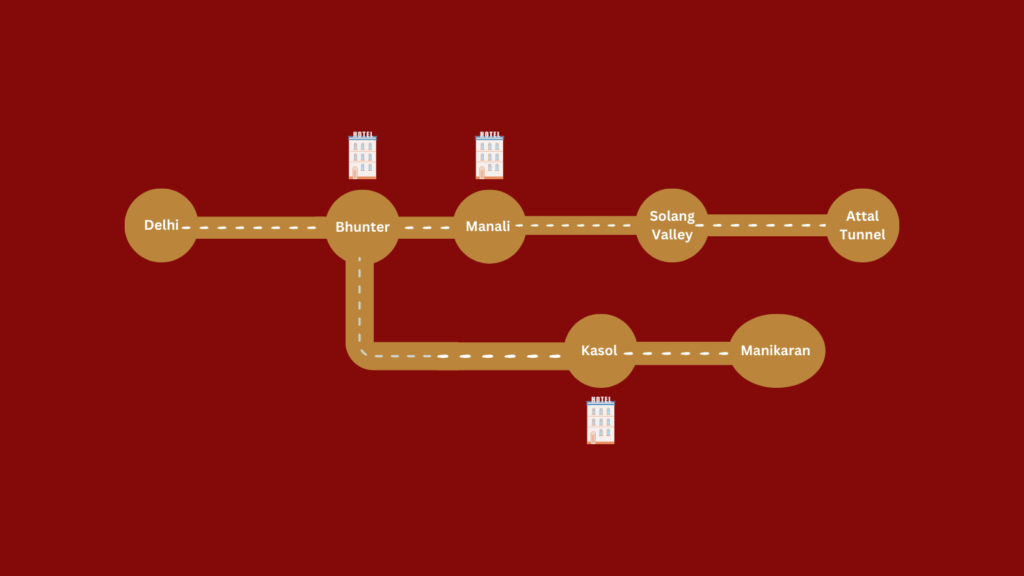 Day 1 || Delhi To Manali Road Journey
An overnight journey from Delhi to Manali will take you to Manali the next morning. Himachal Road Transport Corporation(HRTC) Volvo service is flawless provided the seats are booked much in advance.
Even if you miss doing that, a number of private tour operators are available online or offline. I would recommend having a reserved seat beforehand.
Day 2 || Arrival & sightseeing in Manali
Complete the check-in procedure at the hotel of your choice. This day is exclusively to visit local tourist attractions. In doing so you will be getting acclimatized to the higher altitude.
Visit the Hidimba Devi Temple, Manu Temple and Vashistha Temple to assimilate the spiritual energy.
Tibetan Monastery is right in the center of the town and is worth visiting. Keep it for the last so that it's easy to shop around the monastery and hit back to the hotel with some souvenirs.
HOTELS TO STAY IN MANALI
GOLDEN TULIP
MANU ALLYA SPA RESORT.This one is my favorite if you are a family or a sizeable group.
ZOSTEL MANALI – LOW BUDGET /FOR SOLO TRAVELLERS & FRIENDS
Day 3 || Towards Solang Valley & Attal Tunnel
Assuming that you haven't forgotten to opt for complimentary breakfast, it's time to enjoy the sumptuous breakfast.
Hire a cab on a full-day basis to take you to Solang Valley, commonly referred to as "Snow Valley." This valley is famous for its beauty and is flooded with a variety of winter adventure sports. Do try your hand at adventure sports like snowboarding, paragliding, and zorbing in this captivating snow valley.
Further, Rohtang Pass & Attal Tunnel are the two attractions that you should not miss. Reaching Rohtang requires a permit which normally the cab drivers manage. The charges for the same could be more than your expectation.
There could be a situation that the movement towards Rohtang is stopped due to snowfall. Not to worry, ask your driver to take you to Attal Tunnel. You will be surprised to see the natural beauty of Lahaul & Spiti valley on the other end of the tunnel.
Day 4 || Let's Go To Mini Israel- Kasol
On Day 4 , I would suggest checking out from Hotel in Manali & set a course for Kasol. Plan your stay at Bhunter (the nearest airport to Manali ) instead of going back all the way to Manali. Earlier Bunter did not have options, but now Bhunter too has good hotels.
It's surprising to witness Israel replicated in its entirety in Kasol. Kasol is a small village situated on the banks of the Parvati River. They say cafe hopping is one of the things that one should do in Kasol without even a trace of hesitation.
Kasol has jazzy restaurants,cafes and liquor shops open till late at night. This hamlet is also known as " Stone's Paradise."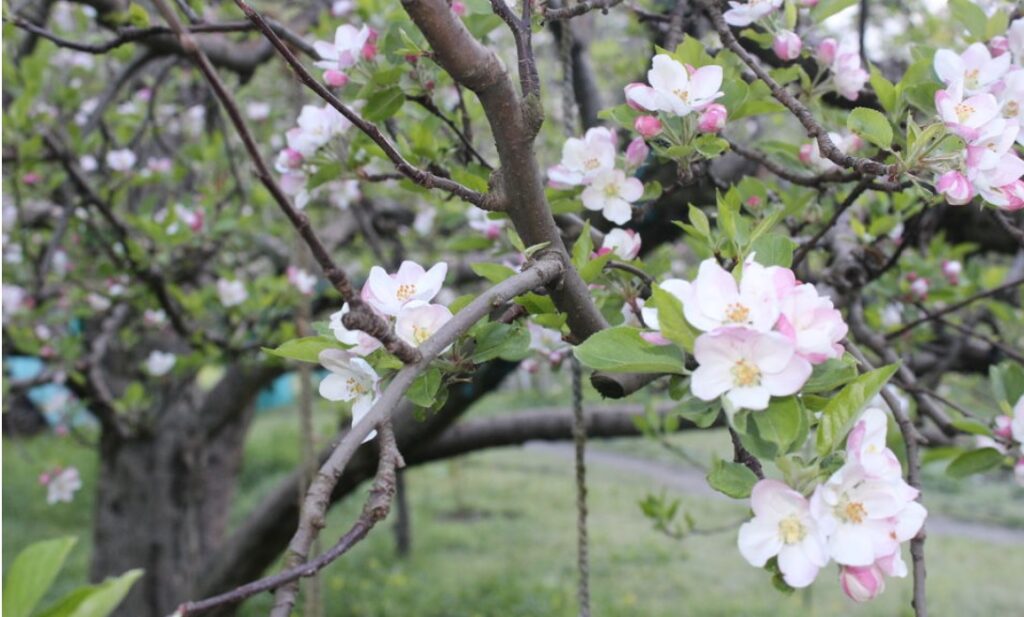 Just read these lines, praising Kasol so beautifully (of course not mine)-
" The point of Kasol is how your lips form a smile without you realizing, how your breathing slows down to just the right pace, how you can jot down your thoughts undisturbed at the cafe filled with people, how your eyes light up every time you raise your lazy lids and how your walks become languid and aimless."
Your last leg during this day trip is Manikarna, a famous Sikh destination noted for its hot springs in the cold zone and gurudwara, Manikaran Sahib.
Travel back to Bhunter or Manali, and stay overnight to get rejuvenated to commence your return journey the next morning.
AIRPORT NEAR KASOL
Kullu Manali Airport(IATA Airport Code: KKU) situated at Bhunter is closest to KAsol. It's a domestic airport built on the banks of the river Beas.
HOTELS TO STAY AT BHUNTER
JJ RESORTS
HOTEL SARLA REGENCY
HOTELS TO STAY AT KASOL
THE HOSTELLER KASOL RIVERSIDE, KASOL
goSTOPS
ROYAL CASTLE
Day 5 || Back To Delhi In Day Light
Enjoy your breakfast & Get ready for a long journey. You'll return to Delhi after navigating the winding express highways carved out of mountains and breathtaking surroundings.
Your incredible trip to Manali and Kasol ends when you get to Delhi.