Shimla is undoubtedly beautiful and beyond this famous tourist place, towards the Apple valley, is enchanting at the same time adventurous too. Managing budget trips in Shimla is not difficult, however, 2-3 days won't suffice for what I call " Beyond Shimla".
Logically, budget trips to Shimla have to be arranged in Off-Season only.
Planning a budget trips to Shimla is easy with the availability of the ample number of Homestays/B&B. Homestays generally are approved by HP Tourism Dept and will have a minimum of 3 rooms in a specific property, whereas B&B's will have 5-6 rooms.
B&Bs are approved by the Center Govt under the B&B Scheme launched nationwide to enhance village/ecotourism.
The planning starts with several questions-
How to go?
Where to stay?
Where to eat?
Budget Transport
For two, if the plan is to travel by road using your own vehicle then I don't think it's going to be a budget trip. If you love driving- this is the best way !! The drive is going to be arduous because the hill drive demands a lot.
Well, to make it a budget trip, the best is to take Jan Shatabadi Express, AC Chair Car train to Chandigarh. This train is comfortable, and the pantry is available onboard, so you keep getting your refreshments at proper slots during the journey. The journey is fantastic as you are passing through vast paddy fields of Haryana & Punjab states.
After reaching Chandigarh Railway Station, hiring a Cab would be a good & hassle-free option. If you opt for State Transport or Volvo, they will take you to ISBT Shimla wherefrom you will have to hire a taxi to reach your Hotel. Better to hire one at Chandigarh itself till your Hotel destination. The same cab might be engaged for sightseeing or a local taxi could be approached.
For your commutation within the city use the "Ride with Pride" services of Himachal Road Transport Corporation ( HRTC) especially to reach Mall Road/Ridge. These mini buses would at least take you closer otherwise private vehicles are not allowed in this zone.
Budget Stay
Hotels in Shimla do have budget accommodations to offer. Especially the Old Hotels where there is nothing much they can do to enhance the customer experience. They have no option but to keep the Tariff low.
What I would recommend is to stay in Homestays/B&Bs so that you can breathe fresh air which you won't get in Delhi or any other Metro City.
You can choose homestays before Shimla near Shogi, close to Shimla at Bharari, and my favorite Mashobra/Kufri area. You can imagine your homestay in a valley or amid an orchard having a bumpy link road where you can enjoy morning and evening walks.
The homestays are mostly equipped to provide you simple meals- Daal /Chawal. As per the Himachal Tourism website, (as of 10 Nov 20) Shimla district has 334 registered homestays and 493 Hotels.
Spending 2-3 days in Shimla is easy and you will not get bored. When you feel lonely, you can visit commercial places like Mall Road & Ridge. I am sure you would keep the last day for this visit.
So don't forget to get the souvenirs like Himachali Cap, Woolen socks with typical patterns, Jackets, and Shawls and these can work well to amuse your loved ones. There is an option of buying dry fruits as well like Almonds, Walnuts, and Pine Fruits.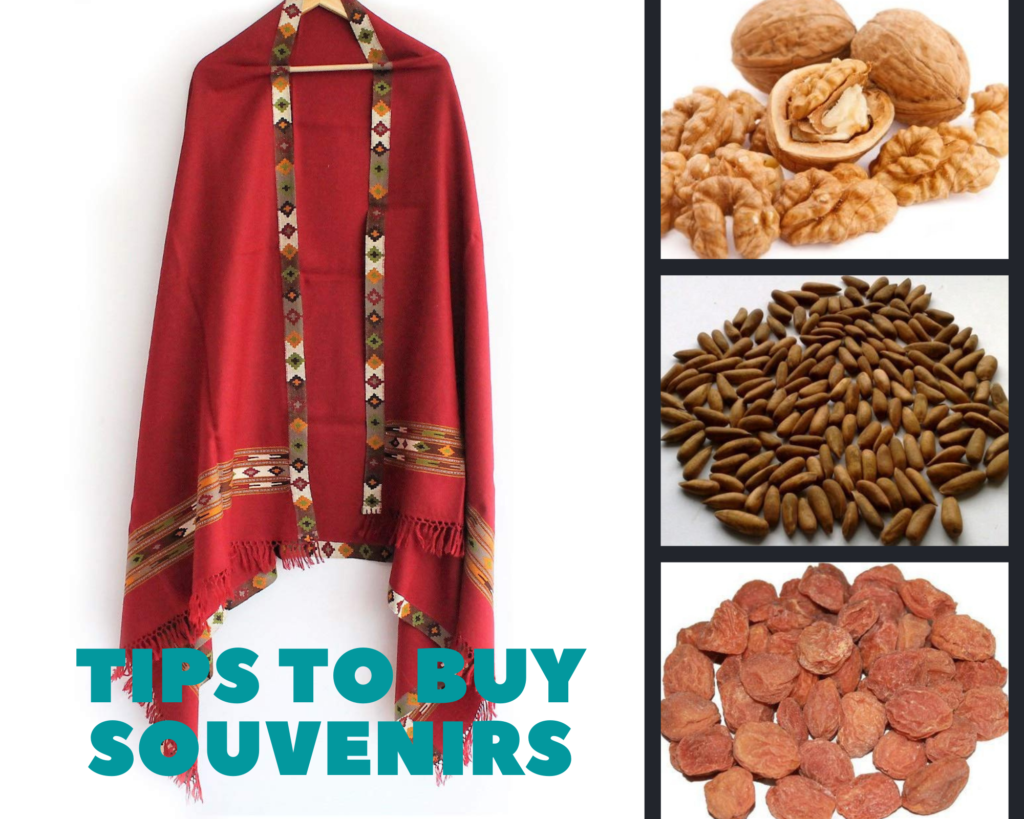 Eat more fruits produced in Himachal and there are vendors on the roadside selling the same so that you can carry the fresh produce home. However, all this is to be included in your to-do list only if the budget permits else skip this generous idea.
Where to eat?
During the budget trips, prioritize a package with complimentary meals in the offing. Look out for the famous local food joint to satisfy your hunger during sightseeing. Dharampur is the preferred choice to take a halt for Lunch/Dinner having iconic Gyani Da Dhaba, Haveli.
If you don't feel like having anything here then the next stop is at Badog. To reach Badog please take a diversion(towards the left) from the express highway at Kumahatti. I would recommend the restaurant at the HPTDC Hotel( The Pinewood).
The Service might trouble you a bit, but the food is going to be nice. An additional benefit of being here is that you can ask for Himachali Cuisine as well. Most likely you are going to opt for these places again during the return leg too.
Traveling back
Traveling back to Chandigarh could be planned by train from Shimla to Delhi through Kalka/Chandigarh. It's worth noting that on 8 July 2008, UNESCO added the Kalka-Shimla railway to the Mountain Railways of India's World Heritage Site.
The journey from Shimla to Kalka is thrilling. This famous Toy Train of Shimla goes between Kalka and Shimla covering a distance of 96 Kilometres in about 7 hours.
In 2018 KSR ( Kalka-Shimla Railways)was featured in an episode of BBC's program " Great Indian Railway Journeys".
So do plan a trip to Shimla & call for more details, if required.
Suggested Read :
Traveling for free from Delhi to popular tourist destinations in Himachal Pradesh