I live in Shimla but largely tend to appreciate the beauty of Kullu-Manali more than Shimla. Manali has the perfect combo of hills, valleys & rivers. Shimla lacks much of that and that's why there is a clear shift of tourism activities out of Shimla towards other destinations.
Especially after the opening of Attal Tunnel, famous tourist destination like Manali is also feeling the pinch of the shift towards Lahaul-Spiti & beyond. Tourists are now looking for virgin destinations away from the maddening crowd of popular tourist destinations.
I & my brother-in-law had a plan to lay our hands on a homestay property. Since the owner of the property was my college senior, priority was seemingly guaranteed.
My brother-in-law had some other assignments clubbed. His clients had made the stay arrangements in Mahin's Cottage, Manali.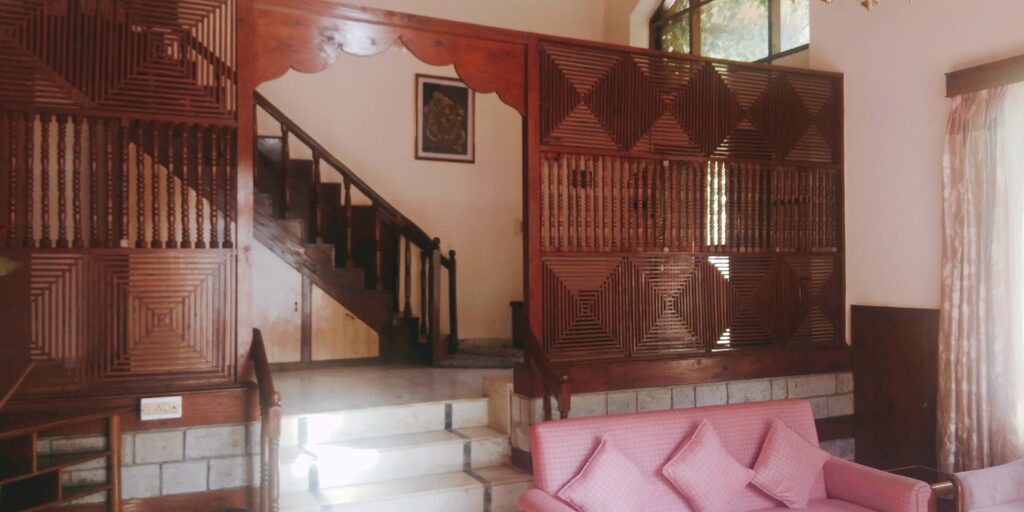 The cottage has a reasonable-sized lawn and has tables set to enjoy the patio sitting. Ivy covering the main wooden door appeared elegant and beautified the simple cottage. We parked our automobile behind the cottage where 3-4 cars were already parked.
The suite that we got was having a dining table placed at the entry, though the room size having a double bed was a bit small.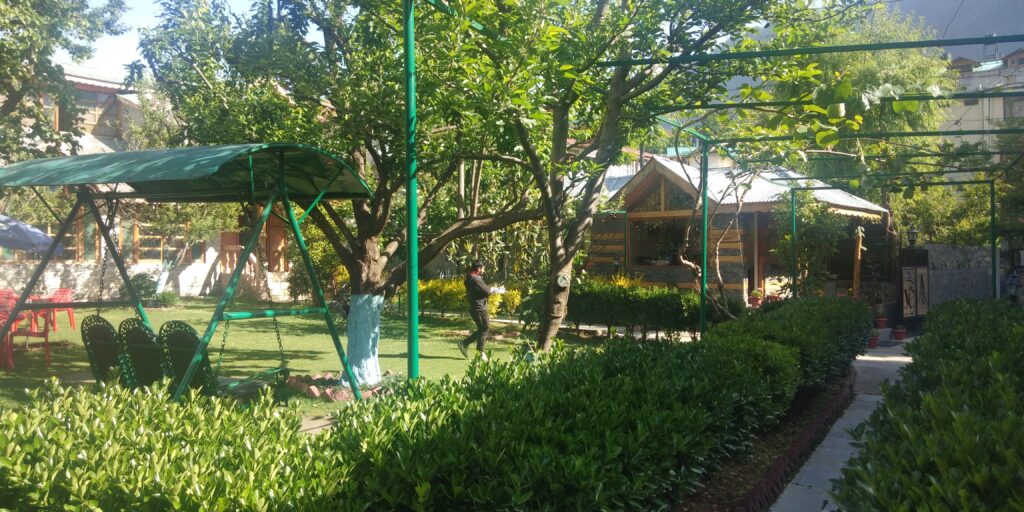 We were tired of traveling all the way from Shimla, passing through the under-construction express highway, so we hit the beds directly. The staff at Mahin Cottage was cooperative and energetic. He was handling the whole property alone, maybe there were one or two guys to assist him in the kitchen.
Next Day
Breakfast was served at the right time and we decided to enjoy the breakfast outside on the lawn enjoying the mild sun. The sun's rays were mild as the cold weather of Manali was taking all the heat as they passed to hit Mahin Cottage on the Earth. We enjoyed sitting & having breakfast outside.
Quick walk
I realized that I was quite close to Hidimba Temple. So I decided to take a walk up to the famous temple. I had visited Hidimba Temple sundry times, but always in hurry. This time it was different, I had planty of time.
I was not in a hurry!
So I wanted to sit in the huge courtyard in front of the temple and watch tourist activities silently. I did exactly that. I was looking at the temple, critically admiring the craftsmanship, engineering applied, and shape of the temple.
The temple is a protected monument under the Archeological Survey of India.
What the tourists were doing?
Like any other tourist destination, the temple seemed to have generated employment for villagers. I could see local resident females carrying rabbits, and males towing yaks to help create tourists life long memories.
Why even recommend Mahin Cottage?
Cleanliness & hygiene maintained.
Lots of space for kids to frolic around.
Surrounded by residential areas yet border-lined properly.
Ample parking space.
Close to the main hub (Mall Road) in Manali.