In this article, we will discover the legendary Malana Cream, an exquisite cannabis strain renowned for its potent and aromatic characteristics.
Uncover the secrets of this world-famous hashish variety that originates from the mystical village of Malana.
Explore the rich flavors and captivating effects that have captivated cannabis enthusiasts worldwide.
While beginning to write this article on Malana and Malana Cream, me being fully aware of the drug abuse and menace it causes, here is a submission that this article does not support or promote the use of drugs.
But in my opinion, it is essential to know about Malana Cream; explore why so many tourists aim to reach Malana or Kasol in Himachal Pradesh.
This reminds me of " Udta Punjab", a Bollywood movie, starring Shahid Kapoor, Kareena Kapoor, Alia Bhatt, and Diljit Dosanjh. I am sure, most of you must have enjoyed watching this film, at least the youth brigade. Just to know how they were portrayed or how trendy all this looks!
The film made a box office collection of rupees 83.79 Crore in India & 13.24 Crore abroad.
The film had a strong message about the drug abuse and drug peddlers. The cops were also exposed as they were shown to be part of the overall racket.
The development of technology and globalization has made it easy to travel from one corner of the world to another, leading to the booming service industry of tourism.
With increased accessibility to destinations, tourism services have evolved to cater to different types of niche markets.
One such niche is drug tourism, where individuals travel to a destination with the primary intention of consuming drugs that are generally unavailable or prohibited in their home location due to legal or socio-cultural factors.
This article focuses on Malana, a village in India known for its drug tourism, specifically the famous "Malana Cream."
Drug Tourism and Its Popular Destinations
Drug tourism has gained popularity in various parts of the world, with destinations like Amsterdam, Peru, Bolivia, Prague, Bangkok, Malana/Goa, and Colorado being well-known for this niche.
Each destination offers unique drug experiences, such as the easy availability of marijuana in Amsterdam, Ayahuasca in Peru for psychedelic effects, cocaine in Bolivia or Colombia, and drug-friendly clubs in Prague.
Additionally, countries like Thailand, Laos, Burma, Afghanistan, and Myanmar are recognized for their involvement in drug production.
Mexico, Netherlands, Thailand, Myanmar, Laos, Bolivia, Czech Republic, India, Indonesia, and Uruguay are among the major nations associated with drug tourism activities.
Countries like Afghanistan and Myanmar alone produce the world's 95% of Opium known as the " Golden Crescent".
A Colorado-based travel organization, My 420 Tours offers cannabis-related tour programs. Tourists can smoke cannabis in 420 Friendly Hotels, get Cannabis massages, Cannabis wellness tours, and much more.
The Emergence of Drug Tourism in India
With its rich cultural heritage and diverse traditions, India has become an emerging destination for drug tourism. The country has long been known for its specialties, including yoga, Ayurveda, martial arts, and spiritual ideologies.
Traditional Indian medicine practitioners used natural drugs for medicinal purposes thousands of years ago, which later became recreational substances. For example, Bhang, a preparation made from cannabis, has been consumed by Hindu religious followers for centuries.
The colonial period further popularized recreational drugs in places like Goa, leading to an emerging trend of drug tourism in India.
Drug Tourism Destinations in India
India has several destinations known for drug tourism, including Himachal, Goa, Kodaikanal, and Idukki. These places attract both domestic and international tourists who travel specifically to experience local drug products and activities.
Goa, often considered a transit point for drugs in the Indian subcontinent, has witnessed the arrest of numerous international and national drug dealers.
The reports indicate that drug mafias, mostly controlled by Russians, contribute to illegal drug activities in the region.
Goa's tourism industry, known for its EDM (Electronic Dance Music) festivals and full moon parties, has inadvertently supported the growth of drug tourism.
Malana and the Infamous "Malana Cream"
Malana, a village located 21 Km from Kasol in Himachal Pradesh, has gained prominence in the drug tourism scene due to its production of high-quality hashish known as "Malana Cream."
The village is accessible by trekking uphill to 8700 feet and is a kind of remote glen.
The village's economy heavily relies on hashish production, which dates back to the colonial era when foreigners introduced the villagers to the process.
The harvesting time commencing in September and October marks the peak season of drug tourists to Himachal Pradesh. Most of the international drug peddlers are of Nigerian origin.
Malana Cream gained international recognition when it was declared one of the best hashish smokes at the Cannabis Cup in Amsterdam in 1995.
Watch Strain Hunters India Expedition For Malana Cream by clicking the picture below-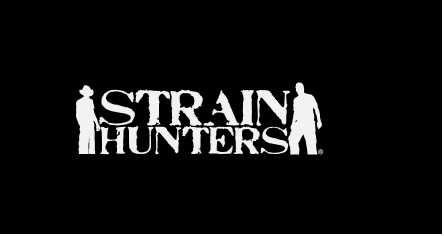 Since then, international and domestic tourists, especially from Israel and the United States, have flocked to Malana to experience this famous drug.
Psychedelic drugs are popular among international and national tourists to enjoy the music parties in Kasol because the Malana does not allow outsiders to stay in the village.
Kasol hosts private rave parties. This hamlet has become Himachal's drug tourism market.
Challenges and Socio-Cultural Impacts
The local government did make an attempt to divert Malana village from the cultivation of Cannabis to cash crops like peas and Lilium (medicinal herb) with a promise of a fixed price for the production.
But the government's inability to render the promised price led them back to cannabis cultivation.
While drug tourism brings economic benefits to the local communities, it also poses various challenges and socio-cultural impacts.
Drug abuse among both tourists and local communities has been a recurring issue, leading to health and social problems.
There are inherent risks associated with drug tourism, including legal, social, and medical risks.
Local governments and communities have implemented measures to control illegal drug consumption, but their effectiveness has often been limited.
India, in particular, needs to adopt a bottom-up approach and cooperative law implementation to address the problems associated with it.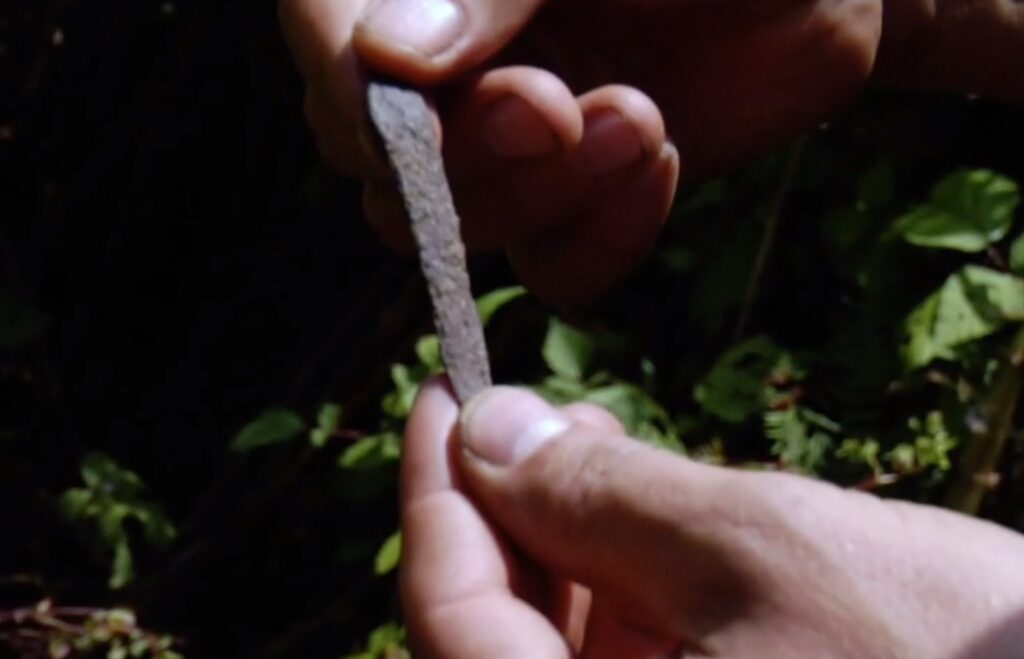 How to reach Malana?
If you are a foreign traveler then fly to the nearest international airport in India, such as Indira Gandhi International Airport in Delhi or Chandigarh International Airport.
Take a domestic flight or hire a taxi to reach Bhuntar, From Delhi or Chandigarh. Bhunter is a town in the Kullu district of Himachal Pradesh that has a domestic airport.
From Bhuntar, hire a local taxi or take a public bus to travel to Jari, a small village near Malana. The journey takes approximately 1.5 to 2 hours.
From Jari, embark on a scenic trek to Malana village. The trek usually takes around 1.5 to 2 hours, depending on your pace and fitness level.
The trail offers breathtaking views of the surrounding mountains and lush greenery.
Here are some of the important tips:
a) It is advisable to hire a local guide or join a trekking group familiar with the region, as the path to Malana can be challenging to navigate alone.
b) Respect the local customs and traditions of the Malana village. The community follows strict rules and maintains a unique social structure.
c) Respect the local customs and traditions of the Malana village. The community follows strict rules and maintains a unique social structure.
d) Obtain any necessary permits or permissions required to visit the region, as certain areas may have restrictions in place.
e) Ensure you are well-prepared for the trek with appropriate clothing, sturdy footwear, and essential supplies like water and snacks.
Reference: Paper published in International Journal of Technical Research & Science titled:
DRUG TOURISM IN INDIA: TRENDS AND CHALLENGES Authored by (1) Junaid KC, Researcher Pondicherry University (India); (2) Mohamed Riyas Kozhikkattil, Faculty at Malabar College of Advanced Studies, Kerala, M.Com, Pondicherry University (India); (3) Divya N V, MA Anthropology, Pondicherry University (India)

FAQs
What is Malana Cream?
Malana Cream is a type of hashish (cannabis resin) that is popular in the Malana village of Himachal Pradesh, India. It is known for its high potency and distinct aroma.
Where is Malana Village located?
Malana Village is situated in the Kullu district of Himachal Pradesh, in northern India. It is nestled in the Parvati Valley, at an altitude of around 2,600 meters (8,500 feet).
How can I reach Malana Village?
To reach Malana Village, you can take a flight to Bhuntar Airport near Kullu, followed by a road journey to the village. Alternatively, you can travel by road from cities like Delhi or Chandigarh, taking a bus or taxi to reach Malana.
What makes Malana Cream special?
Malana Cream is considered special due to its high THC content, which gives it potent psychoactive effects. It is also highly regarded for its unique flavor and aroma.
Is Malana Cream legal?
Yes, Malana Cream is illegal in India. The cultivation, production, and sale of cannabis and its derivatives are prohibited under the Narcotic Drugs and Psychotropic Substances (NDPS) Act.
Can tourists visit Malana Village?
Yes, tourists can visit Malana Village. However, it is important to respect the local customs and traditions. The villagers follow strict rules and have their own governing system.
Are there accommodations available in Malana Village?
Yes, there are a few guesthouses and homestays available in Malana Village for tourists. However, the facilities are basic, and it is advisable to make arrangements in advance.
What are some attractions near Malana Village?
Nearby attractions include the Chandrakhani Pass trek, the Rashol Pass trek, and the picturesque Parvati Valley. The town of Manali and Kasol are also popular tourist destinations in the vicinity.
Can I buy Malana Cream in Malana Village?
It is not legally permitted to buy or sell Malana Cream in the village. The local authorities strictly enforce the ban on cannabis-related activities.
Is it safe to consume Malana Cream?
The consumption of Malana Cream or any other illicit substance is not recommended. It is illegal and can have potential health risks. It is best to abide by the laws and prioritize personal well-being.