It was only after 2016, I started looking at the beauty of the Queen Of Hills, as it is popularly known. Shimla is kept clean ( thanks to authorities) and attracts tourists by the sheer pull of its natural wealth and places to visit in Shimla.
Having spent 20 years in Maharashtra, it was only in 2016 that I relocated to Shimla. Though I got married to Shimla in 2002 when I found my life partner here. But most of you would agree that with the job so far off, you hardly can enjoy your own place. So it was touch & go year-over-year !!
Winters, pull the tourist because Shimla and surrounding hills get to see the snowfall. In summer, tourists throng because mercury stays pretty low as compared to the rest of the parts of the country. There is nothing man-made in this phenomenon. 
The authorities in Shimla are working on various projects to make it a Smart City so that tourists get hooked on the options that the city offers in addition to its natural wealth. I am sure, it's the NATURAL WEALTH for which Shimla is the most sought-after destination; be it honeymooners, solo travelers, bikers, or families.
Here is the list of all-time favorite places to visit in Shimla-
Hatu Peak(No 1)
Altitude -3400 Mtrs(11152 Ft)
I have ranked Hatu Peak as No 1 place to visit in Shimla because it deserves to be there. To reach Hatu peak you have to come to Narkanda. Hatu peak is lesser known, and reaching this peak is adventurous. The top of the peak has a beautiful temple of "Hatu Mata" erected in complete wooden carved walls, guarding residents around. 
When Shimla doesn't have a trace of snow, you may find enough snow spread in the shadows of tall & dense Deodar trees jungles. I loved being here.
The road from the particular point onward is narrow and it's an uphill drive. You need to be a good pilot to negotiate the sharp bends and to be able to accelerate without hitting the automobile behind you.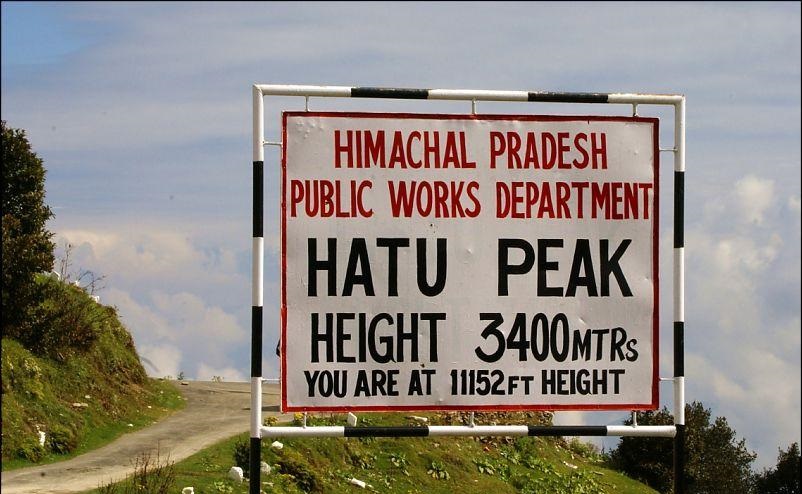 Close to the Deity, amid the forest is a Resort called "AGYAAT VAAS". Kudos to the owner who dared to establish something like this at this altitude !! They host Corporate Groups, Groups from renowned schools like La Martiniere, and Lawrence School Sanawar for adventure trips.
I didn't know anything about this place until I hosted the lunch/breakfast for these groups in my restaurant. It was only months later that I decided to go for "AGYAAT VAAS". That day the resort was booked for Israelis who arrived riding on Royal Enfield. Just imagine 20 Royal Enfields together and the "Dugg Dugg" sound of their engines in the jungle. Crazy it was !!
Hatu Peak offers you an unobstructed view of Pir Panjal, and Dhaula Dhar ranges with some visible peaks including Hanuman Tibba, Shrikhand Mahadev, Friendship Peak, and Hathi Parvat.
Close to Narkanda, mare 10 km away is a small lake called Tani Jubber Lake.
Kufri(No 2)
Altitude -2720 Mtrs(9000 Ft)
This Spot does not need any mention. Those who come to Shimla, they know that Kufri is the place that they can't miss visiting in Shimla. What is so good out there? Well, it's a small village and is famous for its slopes, apt for skiing.
Bollywood movies in the '70s added another dimension to Kufri making it a must-visit place. Kufri gets higher snowfall as compared to Shimla. Here, there is a stretch of 4-5 km where one can park the car by the side of the road and find ample snow to play with.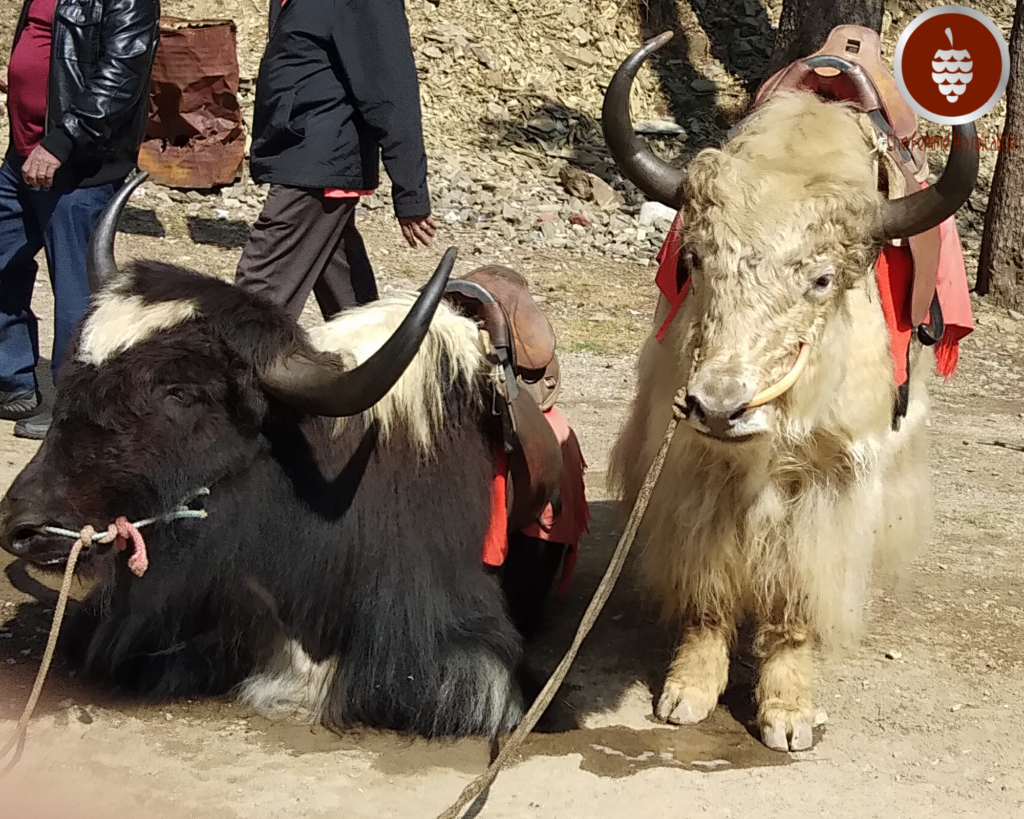 Not enough restaurants but there are a number of small vendors along the road to offer you Maggi, Omelette, and hot beverages. But you normally get satisfied. There are Yak/Pony owners around to take you on a ride, whatever you wish to choose.
Mashobra(No 3)
Altitude -2146 Mtrs(7041 Ft)
Mashobra and Kufri follow the same track till Dhalli. Mashobra has been popular since the British Raj as this place has a Presidential Retreat that the President of India visits every year.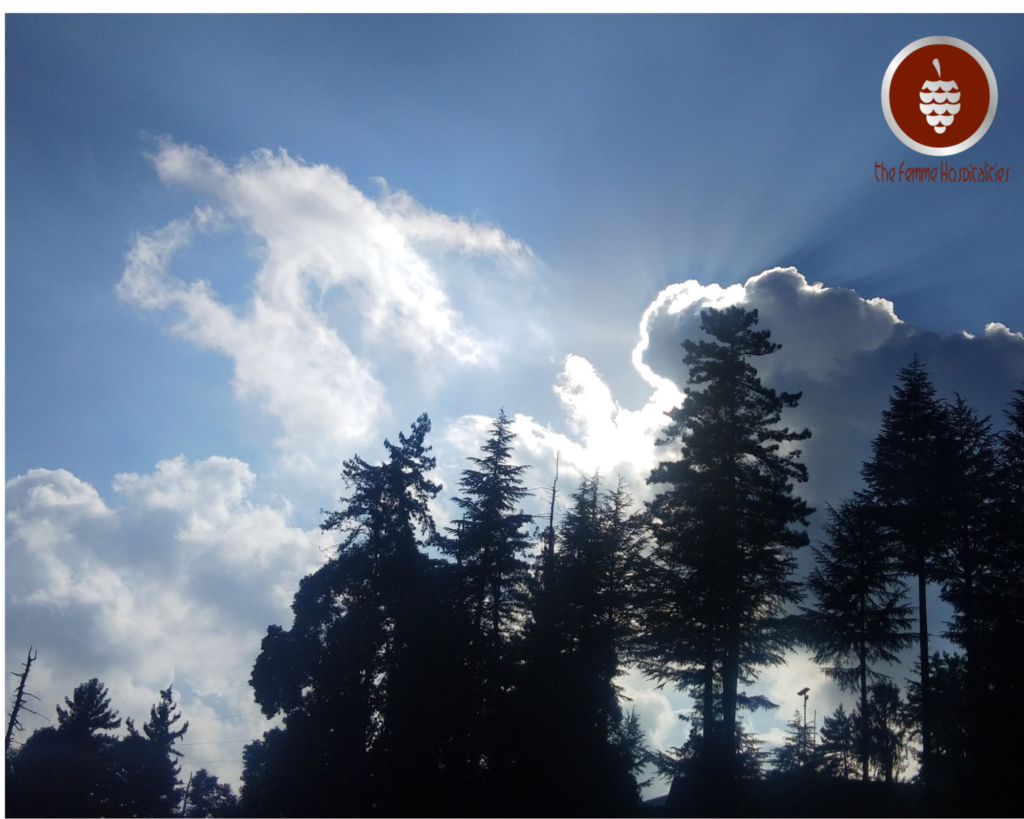 Mashobra is home to renowned authors, and retirees from the Armed Forces who have been at the helm of affairs and now want to spend their lives in the lap of nature. Off-late homestays & bigger names ( Sarovar portico, Club Mahindra) of the hospitality sector have switched over from the main city to Mashobra.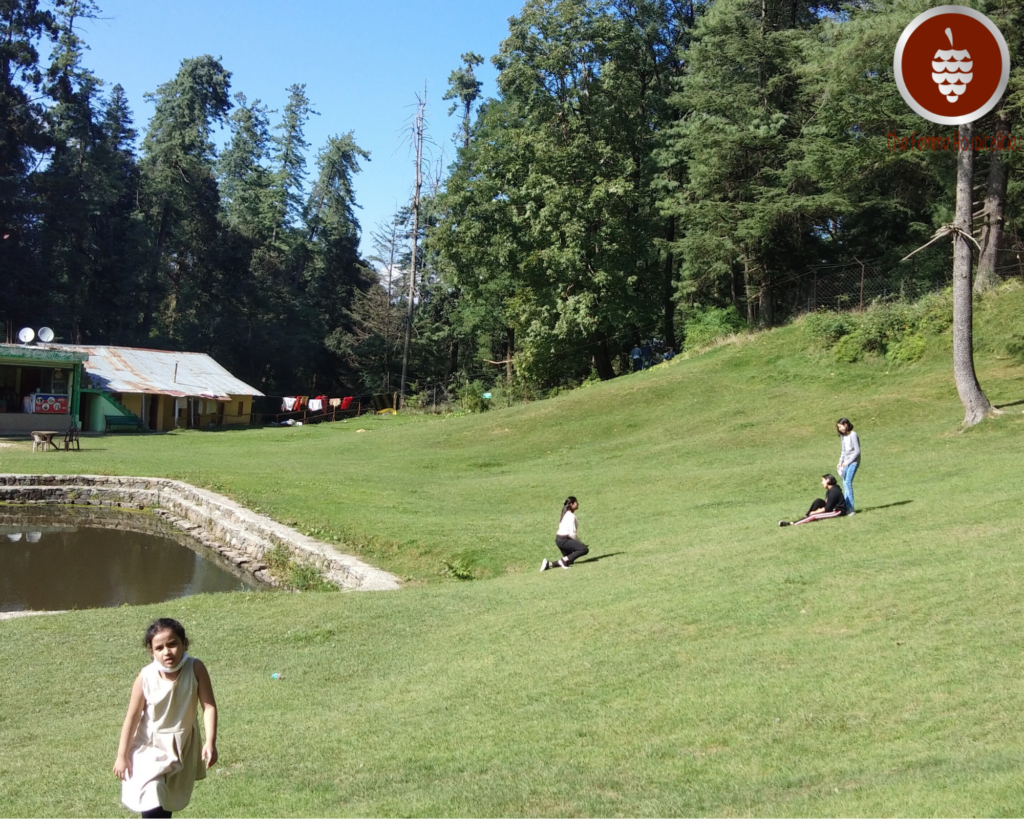 Shimla Hill is visible from Mashobra. Mashobra gets a fair share of snowfall each year which adds to its beauty manifold. Places like Naldehra, and Craignano gives a feeling of being in nature, breathing fresh air, and lots of green around.
Mall Road/Ridge(No 4)
Altitude -2207 Mtrs(7241 Ft)
This is my favorite place to visit in Shimla because Mall Road has Ridge where you can soak yourself in sun. The atmosphere is so cold that the sun's rays lose a good amount of thermal energy by the time they reach you. 
Sitting in the sun on the Ridge or Mall Road and observing people is not at all a waste of time. It's the favorite time pass of many in Shimla.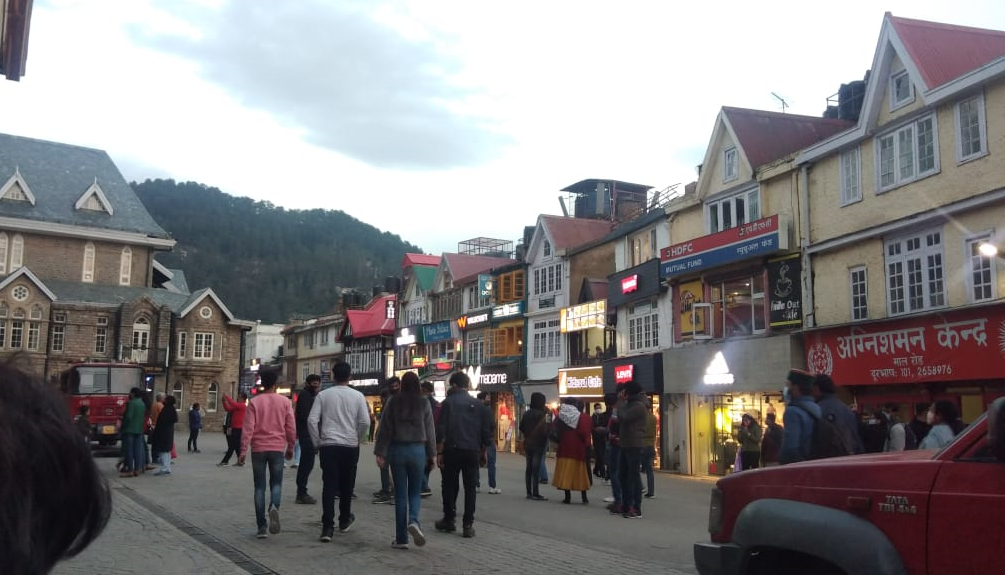 This place has no vehicles except for Ambulances, rare Municipal Corporation Vehicles – so a stroll on Mall Road is free of tension. Mall Road stretch is significant and has enough to prompt you to spend from Branded Show Rooms to low budget market of Lower Bazaar/Tibetan Market of Lakkar Bazaar.
Restaurants/Cafes/Old Bakeries are available on Mall Road. So it's unlike the City Center Malls which are erected vertically. This Mall is horizontally stretched like chewing gum (like we used to do in our childhood). If it's all clear, the magnificent view of the Great Himalayan range is seen from the viewpoints close to Late Indira Gandhi Statue.
Ridge is also the place for all government functions, Republic Day /Independence Day parades, marathons, and Summer Festival.
All the major banks have a presence on Mall Road proving that only they can afford to rent/buy properties on expensive and iconic Mall Road.
Tara Devi Temple(No 5)
Altitude -2275 Mtrs(7200 Ft)
Tara Devi Temple is visible from Mall Road/Ridge, alternately the whole of Shimla is visible from Tara Devi Temple. Reaching the temple is not difficult as there is a motorable road right up to the temple.
Those who love to trek, they can do so. The starting point for the trek is close to the railway station Tara Devi. Temple has been refurbished and has been built in a unique style. People around have immense faith in the deity and offer Bhandara's (Community Meals) in fulfillment of their wishes. The temple trust while sharing the information said that it can even take a year to get your turn to host Bhandara.
You can end your trip by visiting Tara Devi, thanking the deity for a safe 'N nice trip, and seeking blessings for the rest of your life.
Countering Cold –
Well, how much homework have we done before setting the course to visit Shimla during winter? Normally we don't give heed to this vital pre-requisite. For those who are not used to this kind of cold, it is advised to prepare themselves to the standards of areas where extreme cold is experienced and stays for a long time. 
Alcohol & Non-veg always won't be the solution. For instance, inhabitants of Lahaul-Spiti drink lots of Butter Tea ( ingredients: Tea leaves, Yak Butter, Salt) to keep them warm. Inhabitants of Kotkhai consume Siddu's which is a steamed wheat bun with stuffing and is served hot with lots of Ghee.
They say the consumption of Ghee keeps their endurance limit intact. The option of a Bonfire is always there. I would suggest carrying hot water bags which will keep your bed warm and can be easily carried along to keep your body warm. 
Clothing has to be appropriate – thermals, jackets, sweaters, woolen socks, and mufflers should form a part of your baggage.
During winter there is more luggage to carry because of the winter clothing, but this is inevitable !!