The old Villa, 'Glen Urquhart' or British Resort Shimla (as it is called now) is situated about a kilometer from the Kennedy House on the way to Annadale. This Victorian-period Villa is amidst tall conifers, popularly known as 'Glen' in the early days. British Resort Shimla has a glorious past.
Just happened to visit this historic property in Shimla.
I had heard a lot about this property but could not make it for the last five years. Let me just give you a glimpse of the property.
Mr. Ajay Goel, the owner has been constantly working to restore this Villa and preserve this historic building. The property changed many hands before Mr. Ajay Goel could lay hands on this property from a Delhi-based person.
The property was built in 1893 by a Britisher who had two wives, one Scottish and the other British. To keep both of them happy, the British owner built two separate cottages, one in Victorian Style & the other in Scottish fashion.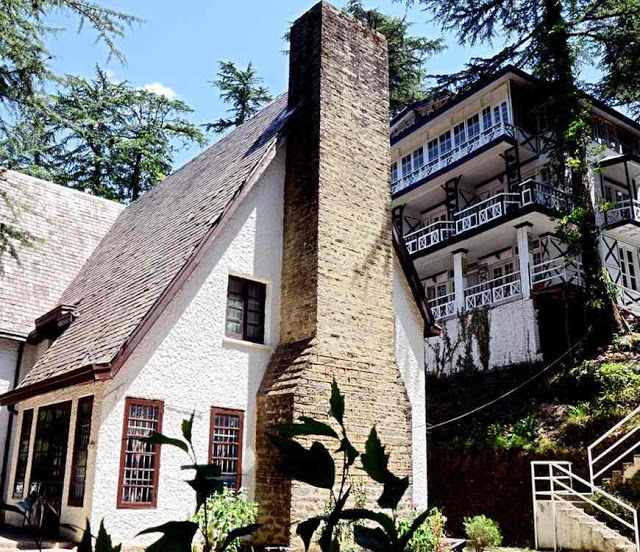 After restoration work on this heritage complex, a grand opening was organized which was attended by Bollywood actors Ajay Devgan & Isha Deol. The Bollywood movie ' Dil Mera Todo Na' was shot here for over 20 days.
All the rooms are furnished with victorian antique furniture. It's not that difficult to notice the romantic influences on victorian furniture in their curvaceous and carefully carved details.
It's worth noting that the first coil spring was patented during the Victorian Age and was extensively used in much deeper sofa seats having short legs. Common woods used to make Victorian Furniture included Oak, walnut, rosewood, and mahogany.
Victorian pieces often included elaborate carvings, embellishments and ornamentation. Shimla British House has ample pieces of such classical furniture.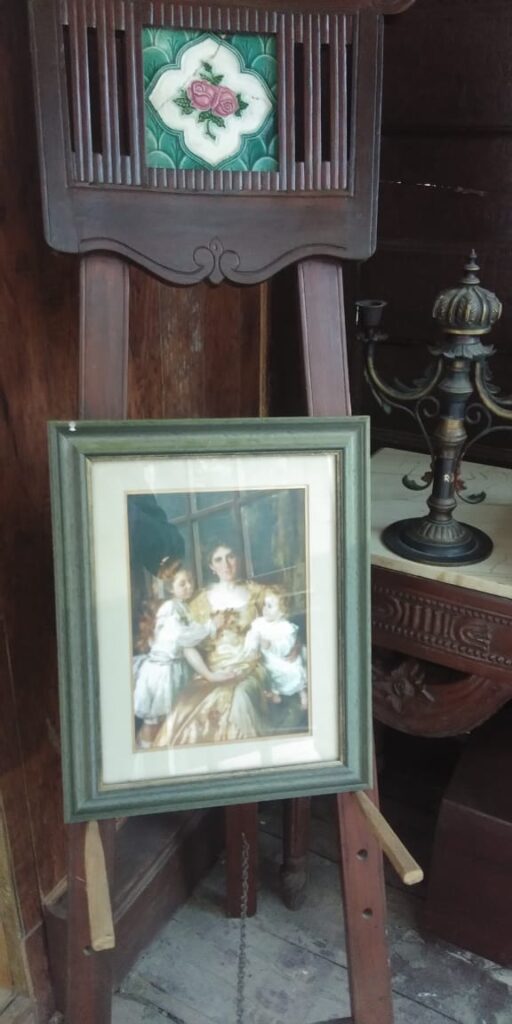 Testimonials-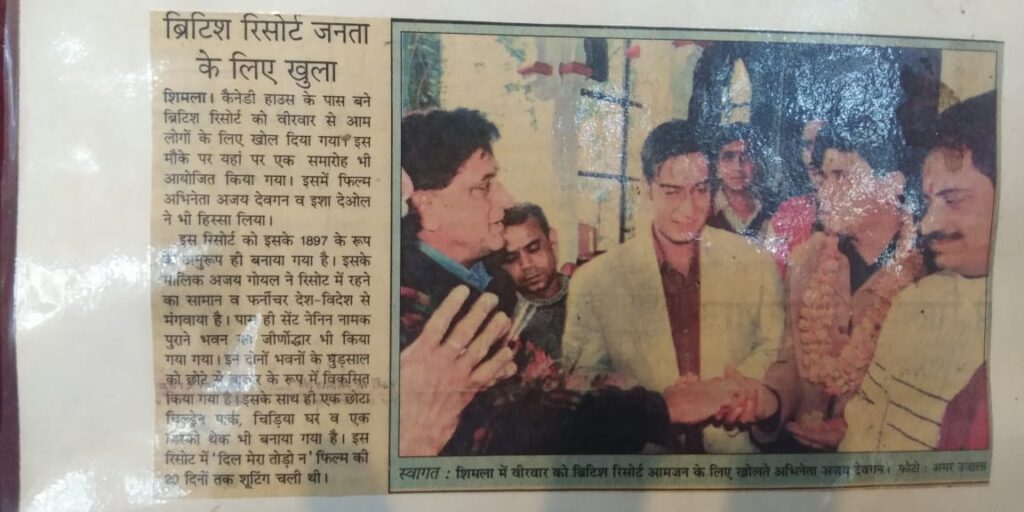 Bollywood actors Ajay Devgan & Isa Deol declared the resort open in an organized opening ceremony.
Location Merits
The property is not far from iconic Mall Road. The guest here can use their conveyance up to AG Building or near Railway Board Building from where vehicles are not allowed. The property is absolutely drive-in and free from all disturbances.
Ample space for kids to play around.
Caution
Beware of dogs !!
Here, it will be 'you', in the lap of nature in the true sense.
Places Near British Resort Shimla
Chadwick Falls
Institute of Advanced Studies
Annadale
Mall Road
Ridge
Christ Church
Disclaimer
himachaltourisminfoblog.com does not claim any sort of credit for images featured on our blog site. Most of the time all the visual content is original and where ever copyrighted content is being used, proper attribution to its respectful owners is made. In case someone notices or claims the content to be theirs, you may please contact us for removing the same. Please rest assured that the content will be promptly removed. We firmly believe that proper attribution to the original author, artist, or photographer be given.