Himachal Pradesh has been bestowed with the Hot Water Springs at multiple locations, Vishashta & Manikarna in Kullu District and Tattappani in Mandi District.
I have spent some time of my childhood in a small village Jaa, near Jari which was considered a big place at that time.
Further, you go, you hit Kasol which was a virgin forest land, presently a famous small Irish Town (for not so good reasons). We used to pass through these places en-route to Manikarna.
I still remember, the egg-like smell filling the whole environment as you enter Manikarna and rice pots immersed in hot water pools securely.
Tattapani is another famous place for Hot Water Springs. Back in 1980 when we used to visit the place, it was just a place encashing on the wondrous ooze from the mother earth.
Tourism had a lackluster approach which is kind of usual of them. To my surprise, in 2019 when I visited Tattapani again, it was a different place.
There was a resort called Sandhya Hot Water Springs standing tall, and the river Sutlej here was now swollen because it has become a part of the Catchment area of the Koldam, a 4X200 MW Hydro Power Plant Set up by NTPC.
About Hotel Hot Springs & Health Care, Tattapani
On digging further, my inquisitive mind wanted to know about the person who has set up the Hotel Hot Springs & Health Care. The resort was positioned correctly, but surprisingly it was not Himachal Tourism to set up the same.
I was told the facility belongs to Mr Prem Raina who enjoys the status of NRI . Mr. Prem Raina has had a stint in Italy where he worked in the hospitality sector. But there is always a "Go-Back-To-My Roots" moment in everybody's life.
The same thing happened to Mr. Rajeev Sawant of Sula Wines, Nasik and to Mr. Prem Raina, Owner of Sandhya Hot Springs Health Care, Tattappani.
Only very few can gauge the business potential, narrow down to the "kind of Business" that might flourish in the region. Mr. Prem Raina chose Hospitality Sector and Wellness, in particular, for his land by Saltlej Riverbank. This laid the foundation of Hotel Hot Springs & Health Care, Tattappani.
Hotel Hot Springs & Health Care is situated in the middle of the peaceful green valley along the high bank of River Satluj. This is the first hot spring thermal spa hotel that uses hot sulfur springs.
With lush nature surrounding the hotel and first-class service, visitors are sure to be relaxed and rejuvenated.
There are many facilities provided by the hotel, including a mini swimming pool, private thermal bath pools, water sports, mountain biking, fishing, adventure park, camping, fitness center, thermal bath, business center, Internet access, railway station transfer, and on-call doctor.
Hotel Hot Springs & Health Care is known for the many unique therapies they offer and is a recommended stay for treatments and rejuvenation.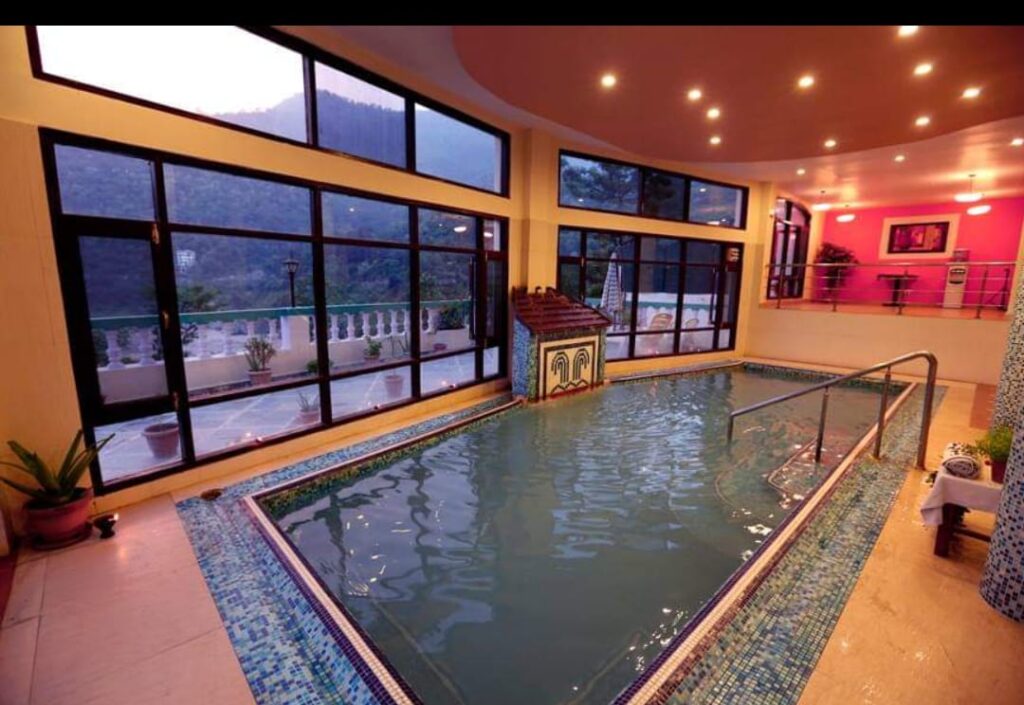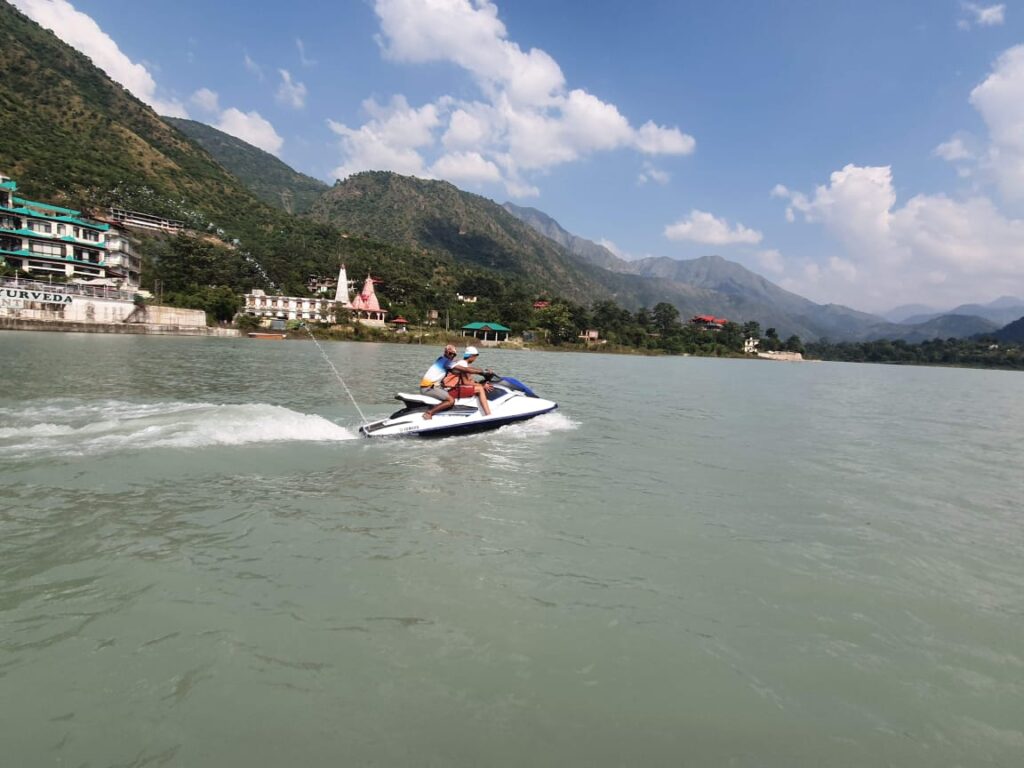 How do we reach Tattapani?
Tattapani is about 26 km from Naldehra and 55 km from Shimla. There are state transport buses available but services are not that frequent.
If you have a time-bound trip, then it's advisable to hire a taxi and reach Tattapani.
While going to Tattapani one can see the places such as Mashobra, Naldehra. Mashobra is a place where noted people have set up their humble abodes.
For instance, in 1992, Pankaj Mishra, a famous writer/poet moved to Mashobra, where he began to contribute literary essays and reviews to The Indian Review of Books, The India Magazine, and the newspaper The Pioneer.
Some more celebrated residents are Amit Khanna, Filmmaker,Poet, Writer, and Media Guru; Navtej Sarna, a well-known diplomat & Author.
My Photo Gallery-