Adventure Sports Tourism indeed is the future dimension of tourism in Himachal Pradesh. The hill state attracts all sorts of tourists; honeymooners, bikers, trekkers, and family vacation groups; but there is a set pattern in their movement and activities they do.
Himachal Pradesh is beautiful, but Kashmir is attracting more tourists after the abrogation of Article 370. If not more, the business volume to some extent has suffered a hit.
Himachal Pradesh Tourism Department has to explore and develop new segments in tourism and bring more destinations to the public front. Tourism in Himachal Pradesh creates direct and indirect job opportunities and foreign exchange earnings from foreigners in Kasol, McLeod Ganj, Dharmashala, and other destinations.
The Drift of tourists toward the hybernated " heaven on earth", Kashmir is going to cost jobs in Himachal Pradesh. In this land of mountains, snow, landscapes, sacred lakes, and hot water springs there is a need to figure out new attractions and ways to captivate tourists.
Adventure Sports Tourism Across the World
Adventure sports tourism has become increasingly popular around the world as people seek out thrilling and unique experiences in nature. New Zealand: Known as the adventure capital of the world, offers a wide range of activities including bungee jumping, skydiving, white-water rafting, hiking, and skiing. Costa Rica: With its stunning beaches, rainforests, and volcanoes, is a popular destination for surfing, zip-lining and kayaking.
Switzerland: Famous for its beautiful Alpine scenery, offers skiing, snowboarding, hiking, mountaineering, and other outdoor activities. Australia: From surfing and skydiving to scuba diving and bungee jumping, Australia has something for everyone who loves adventure sports.
Canada: With its vast wilderness and rugged landscapes, Canada is a top destination for hiking, skiing, snowboarding, and mountain biking. Iceland: Known for its breathtaking scenery and natural wonders, offers unique activities such as glacier hiking, ice climbing, and diving in the Silfra fissure.
Nepal: Home to the world's highest mountain, Mount Everest, is a popular destination for trekking and mountaineering. South Africa: With its diverse landscapes and wildlife, offers activities such as shark cage diving, bungee jumping, and safaris.
Norway: Known for its fjords, mountains, and northern lights, offers activities such as skiing, dog-sledding, hiking, and glacier climbing. USA: With its vast wilderness and diverse landscapes, the United States offers a wide range of adventure sports including rock climbing, rafting, kayaking, and skiing.
These are just a few of the many destinations around the world that offer adventure sports tourism. Whether you're looking for an adrenaline rush or just want to experience the natural beauty of the world, there's an adventure waiting for you.
Sports Tourism in Himachal Pradesh
This form of tourism reminds me of the Himalayan Rally. I used to witness the "Himalayan Rally" in a small village, Basantpur close to Tattapani in the Shimla district where my father was posted. I was in the seventh grade, completely unaware of the concept of sports tourism and motorsports. I just loved the roar of ultra-fast moving Jongas, Premiers & Contessas leaving the wake behind in the air.
The photographic memory prompted me to bring in the "Himalayan Rally" in this article. In fact, I wanted to recreate my childhood memory, therefore decided to write this article.
Sports tourism is increasing in Himachal Pradesh due to sports like paragliding at multiple locations, river rafting, and Golf to name a few. Some of the locations are of international standards, like Bir Billing for Paragliding, and HPCA Cricket Stadium hosting international events.
There is a mention that Annadele in Shimla hosted the inaugural edition of the Durand Cup in 1888. Almost during the same time, Naldehra had the Golf Course constructed and opened for use by Britishers. How can we miss out on the Shimla Ice Skating Rink in Lakkar Bazaar?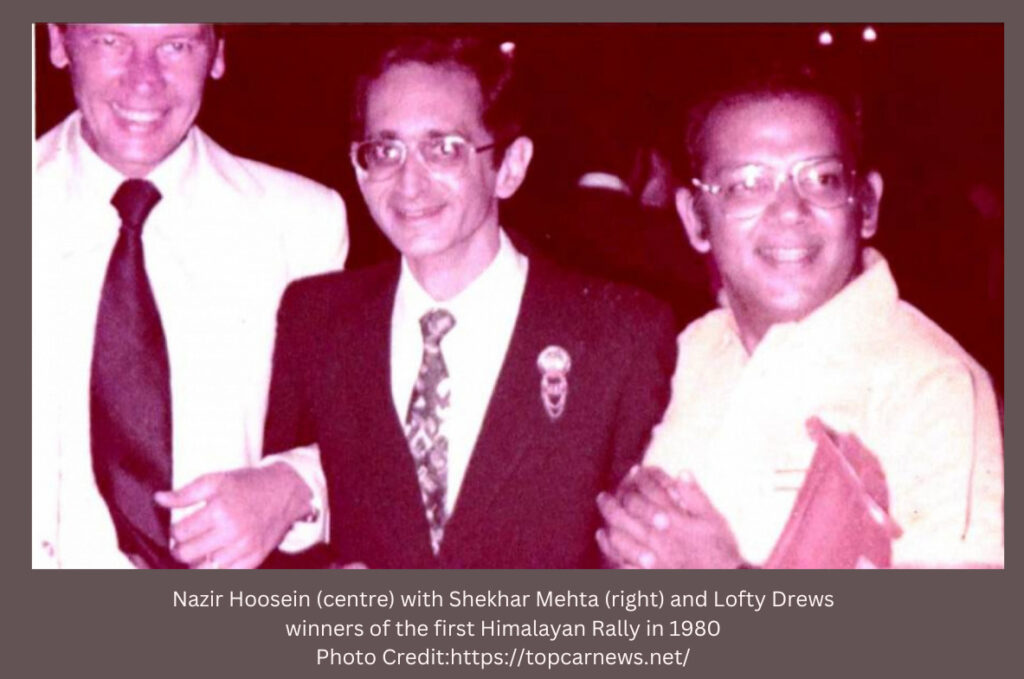 Let's take a look at the sports Himachal Pradesh holds for tourists to captivate and bring them back again the very next year.
Various sports that are possible in the state are divided into these 4 broad categories- Surface sports, Air Sports, Water Sports, and Winter sports.
Surface sports include car rallying, also called motorsports. My favorite!
After the "Himalayan Rally" got stopped, a similar event " Raid de Himalaya" was flagged off in 1999. Earlier Himalayan Rally and now " Raid de Himalaya" are the world's highest & toughest rallies covering around 2000 km of racing in over 10 days.
Hats off to the participants!
Himachal is also famous for trekking. Youtube is flooded with trekkers trekking stories, who are inviting others to try this form of tourism. Karol Tibba Trek( 2240 Mts), Shali Tibba Trek(2867 Mts) and Hatu Peak Trek ( 3400 Mts) in Shimla;
Kheerganaga Trek (3050 Mts), Shrikhand Mahadev Trek (5227 Mts) and Hamta Pass Trek (4665 Mts) in Kullu; Thansar Pass Trek (4665 Mts), Kareri Lake Trek(2934 Mts) and Triund Trek (2850) Mts) in Kangra are some of the famous treks in Himachal Pradesh.
Mountain Biking: Mountain Biking has gained popularity after the resurgence of the Brand Royal Enfield in India in recent years. Himachal Pradesh has been organizing India's premier annual mountain biking race-MTB Himalaya for the past 13 years now.
Mountaineering, Rock Climbing, and rappelling are the sports that tourists can practice in Kullu, Lahaul Spiti, Kangra & Kinnaur regions of the state.
Air Sports (Paragliding) – As mentioned earlier, Bir Billing near Dharamshala is an internationally famous site for paragliding. Paragliding is also available at Manali and Bandla Hill ( Bilaspur).
Water Sports: Beas River in Kullu, Sutlej River in Tattapani and Pabbar River in Shimla are famous for water sports, particularly white water rafting.
Winter Sports: Himachal Pradesh Offers Ice Skating, Ice Hockey, Bandy, Skiing and snowboarding as winter sports. The ice skating rink, Shimla is of its kind in the whole of South East Asia. National & International level competitions are organized from December till the end of February. Ice hockey is organized in this rink or the recently opened Spiti skating rink.
Skiing & snowboarding can be enjoyed in Solang Nala in Kullu; Narkanda, Chansal and Kufri in Shimla as they offer the best slopes.