Imagine your outdoor edifice along the lake or amid the forest. Barbeque, campfire & lots of light diffusing the darkness.
Outdoor camping is just impossible without camping essentials. It's amazing to plan an outdoor camping adventure but at the same time lack of preparedness can prove to be nightmarish.
Be it a first-time camper or an experienced survivalist, having a home without the essentials might cost even a camper's life.
Where do the camping?
The first question that arises is -where can I camp?
It's okay to get some flat portion of the land and set up your tent.
I would like to emphasize the proper selection of the site before you go for an outdoor camping adventure.
The selection of the site is of two types-designated or dispersed.
Designated Camping Grounds
The designated campgrounds are always approved by the government authorities and are equipped with amenities like toilets, tables, and drinking water. Designated sites are safe for beginners- to take a smooth start.
Dispersed Camping Grounds
The other type, dispersed camping is at your own risk, especially when you love seclusion, and you are an experienced camper like a pro. But the hard fact is if you get lost- authorities won't know about your adventure plans.
Camping Essentials
1. Camping Stove
Campin stove is a foldable stove especially made for camping. You will be provided with a butane bottle(225 ml) which when attached to the stove will provide flame for 3-4 hours.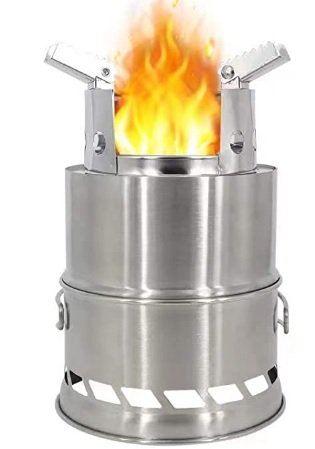 A camper needs to buy a stove with 3-4 butane spare bottles depending upon the length of the camping program.
Camping stoves are available with cut-resistant gloves, and a wire saw to help you cut wood to take your camping experience to the next level.
2. Solar Light
Don't let the darkness thwart you back. You can pick up a Solar light set, as the name suggests it gets charged with solar energy or a USB charging cable. This works like a torch and hanging light to light up the tent. An additional bulb can be connected through a USB cable.
You can also choose Mobile Task Light to illuminate the full area around your camp. This light will have a swivel joint so that you can aim the light where you need it.
3. Hand Gloves
There is nothing you can do if your hands are frozen. You will not even feel the grip as the extreme winter chill makes your hands absolutely senseless.
Not at all safe for campers to undermine the importance of Hand Gloves which keep your hands warm and shield them from extremely low temperatures conditions. Hand gloves provide warmth, wind & waterproofing, and dexterity. A must-have in winter gear arsenal.
4. Head Lamps
The headlamps are like present-day Bluetooth earphones. You don't want to mess with the wires of the earphone. Do you?
The headlamps once braced should make you hands-free. With the conventional flashlight, your one hand is always engaged.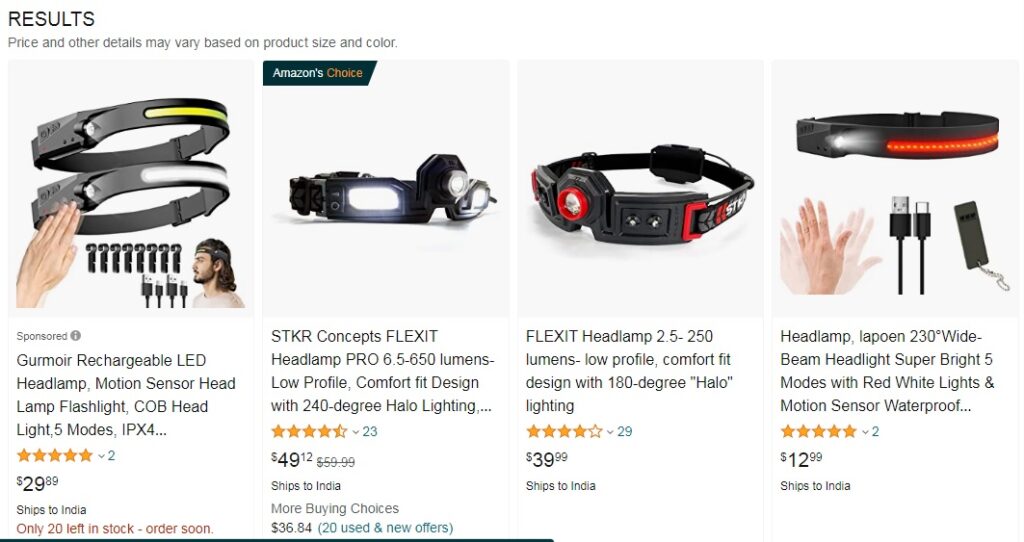 Having a good quality headlamp would let you cook your meal in the camp or walk along the terrain or difficult area setting your hands free to navigate comfortably.
5. Flash Light
While camping, the accouterments need to be robust enough. Even your flashlight should be robust and sturdy to counter the challenges you might face.
I am not saying that you would definitely encounter such a situation, but I would strongly recommend you to be already.
Just confirm whether your flashlight is zoomable, waterproof for usage in extreme weather, rechargeable, non-slip, and preferably made of aerospace-grade aluminum alloy.
6. Hydration Pack
The Hydration Pack or drink bag was developed to help capers, hikers & trekkers to keep them hydrated. The reservoir containing water is hung as a backpack. The reservoir is further attached to a hose that enables the wearer to drink hands-free using a bite valve.
There are hydration packs available for bikers, and trekking. Roughly the reservoirs are of 1-3Ltr capacity.
7. Camping Showel
A camping shovel is a vital tool for campers. The first requirement that it fulfills is to dig a toilet hole in off-grid camping(like the Laddakh area) where there are no such facilities. Also, it will be helpful in digging the fire pit.
Caping shovels are useful in emergency situations like cars stuck in snow or muddy road. Shovel edges can cut ropes, firewood, and more.
In order to get the best out of shovels, it is better to go for tactical shovels. A tactical shovel will perform all the intended tasks and also perform as a weapon for self-defense. Shovels are highly recommended for a camper.
8. Snow Shoes
While I was trying to find content for Snowshoes, I came across the term podiatrists. I quite liked the idea of consulting the podiatrists for the type of shoes before you finalize your purchase for the camping trip.
Now, who is a podiatrist? Well, a podiatrist is a medical specialist who deals with problems related to your feet or lower legs. Obviously, the one to guide what to wear and what not to.
Generally, a textured sole is recommended especially if you are choosing a place where the weather conditions might get inclement or are highly unpredictable. The shoe also has to be waterproof.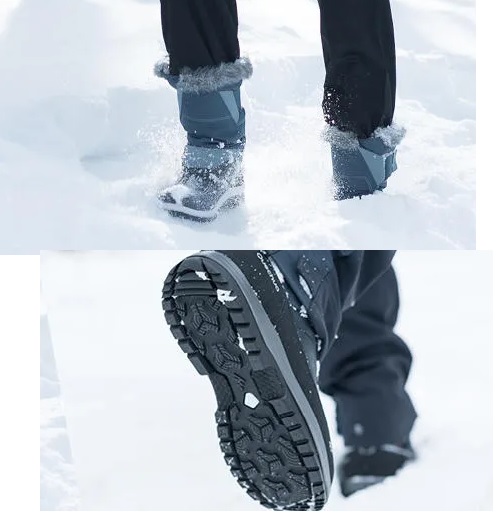 There is also a marked difference among snowshoes, snow shoes, and winter shoes. Snowshoes are worn with base pair of boots and are more like clown shoes. Snowshoes or snow boots are waterproof boots designed for trekking through snow. Winter boots are made for extreme winters and are not waterproof.
9. Utensils
A compact utensil kit is important during camping. While camping it is important to keep yourself fed properly and keep lavishness aside until the trip is completed.
Less number of utensils that are lightweight too is a must. You can go for a durable utensil kit if you are a frequent camper. Utensils made of titanium, aluminum, and stainless steel are tough and available at a good bargain on various platforms.
10. Trek pants
Talking about the trek pants during your camping trip, the fabric used for pants need to be abrasion-resistant. The pants do provide protection as well from the occasional rub against the rock and passing through thorny bushes.
Your pants are a sort of line of defense against harsh winters and adverse situations. One should take utmost care in choosing the right pair.
11. Jacket(Snow jackets)
A trekking jacket is an essential item for trekking. In order to trek at a higher altitude, a trekking jacket is apparel to keep yourself warm during a trekking trip.
The decrease in temperature combined with inappropriate apparel like trekking jackets can be detrimental to the person as it may cause hypothermia( a disorder due to extreme cold), and the trip as a whole.
Technically, a good jacket has multiple layers to prevent heat loss from the body even in extremely cold conditions. Additionally, the jacket has to be waterproof, lightweight, and foldable to the minimum possible size.
Have a look at the following things while choosing jackets-
Waterproofing
Thermal insulation
Fit
Side pockets
Feasible zipline
Hoodie
Length of Jacket
Folding & storage
Sleeves
Durability
12. Socks
13. Trekking Stick
Here again, since there are plenty of options it might appear a bit confusing to decide whether to go for walking sticks or trekking sticks, or trekking poles.
Walking sticks are okay for terrains that are smooth, hills whereas the trekking poles are better for rocky, rough, and mountainous terrain.
How do these sticks help?
The answer is, they provide stability during the climb, reduce stress on your legs/knee joints, and increase hill climb power.
14. Bags
15. Compact Chair
16. Sleeping Bag
17. Tent
18. Survival Kit
19. Flint Stone
Flit stone can light a fire even when it is wet. Whereas gaslighters do not work in such demanding conditions.
Frequently Asked Questions
Which type of Jacket is suitable for camping/trekking?
One should make a decision depending on the region chosen for trekking. An insulated trekking jacket is a good choice if you are camping/trekking in an extremely cold or snowy area. For frequently varying weather conditions Fleece or down-jackets would be fine. Also, ensure that your jacket has excellent water-repellent capabilities.
Disclaimer
himachaltourisminfoblog.com does not claim any sort of credit for images featured on our blog site. Most of the time all the visual content is original and where ever copyrighted content is being used, proper attribution to its respectful owners is made. In case someone notices or claims the content to be theirs, you may please contact us for removing the same. Please rest assured that the content will be promptly removed. We firmly believe that proper attribution to the original author, artist or photographer be given.