Well, finding a pure vegetarian restaurant in Shimla is not an easy thing!
Think of Shimla, the majority of the tourists gather plenty of stocks of drinks, stash in their cars and pray that they should be able to hit Shimla escaping the vigilant HP Police.
With this thought process, the restaurant options are largely non-vegetarian which vegetarians have to accommodate. Now, having more non-vegetarian restaurants perfectly matches with the stuff stashed in the CARS.
How about the tourists who are hard-core vegetarians and don't even eat in restaurants with onion and garlic gravies?
Such tourists are not less in number. They form a good percentage of the tourists visiting Shimla and for them finding food to their likes is a nightmare.
Shimla is full of vintage restaurants run by locals. The brands have entered Shimla sundry times but sustenance is an issue due to heavy rentals & seasonal business. Lean periods in Shimla kill these restaurants slowly. I have seen the closure of KFC, CCD to name a few.
I was talking about the Vegetarian restaurant options. Here I've listed prominent vegetarian restaurants available on or close to Mall Road-
1.Bombay Bites(formerly known as Kamats Restaurant)
Bombay Bites, B-Square as customers love to call this restaurant is a pure vegetarian restaurant. It is a pure veg restaurant to the core as they proudly serve Jains too, who epitomize the highest standard of veganism.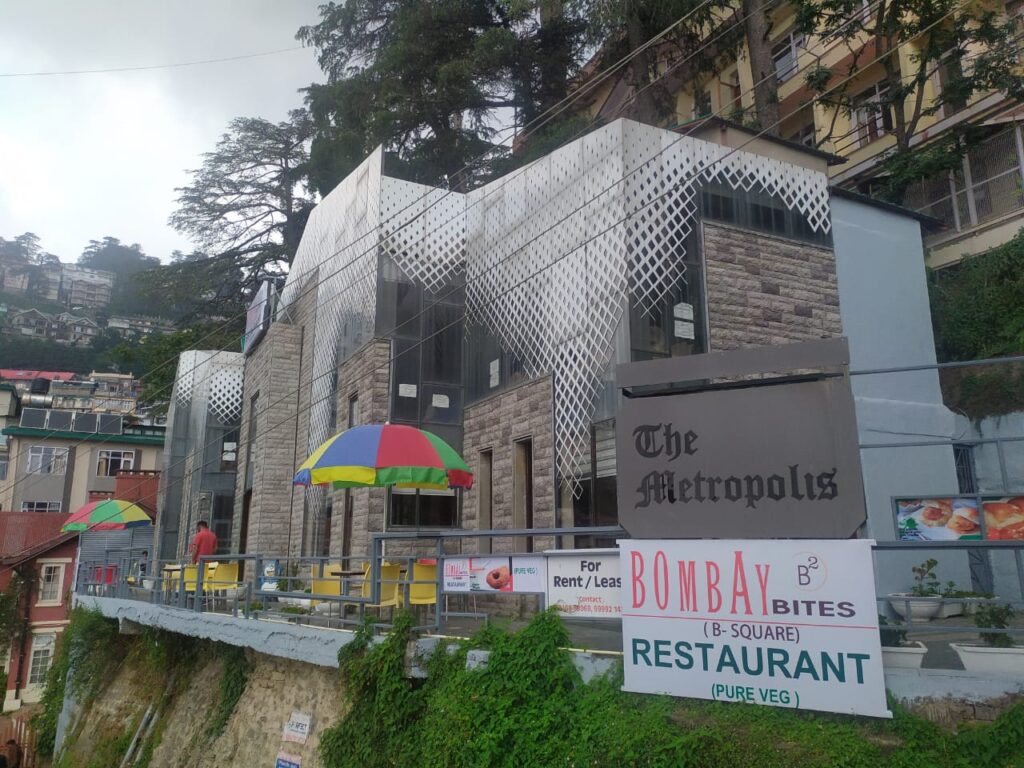 The restaurant is managed and owned by The Femme Hospitalities LLP, who set up the first Kamats, Original Family Restaurant in Himachal, in Shimla.
In a way, B-Square was formerly known as Kamats until the franchisee was given up in Jun 2021.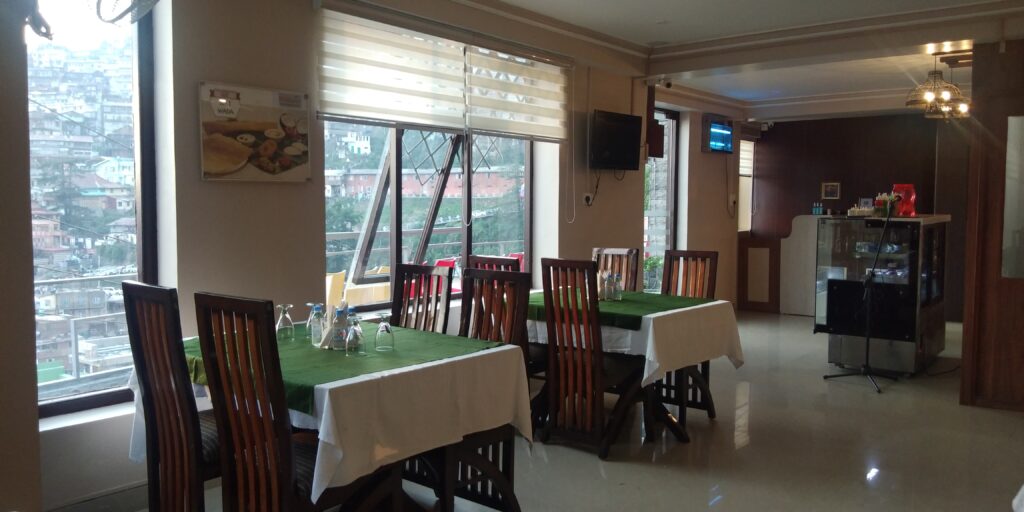 B-Square (as Kamats), as a vegetarian restaurant has served thousands of tourists and groups while meeting the highest standards of hygiene and quality food.
South Indian and Bombay street food is their forte and while dining here one feels that instantly.
Plus Point
The restaurant location is bang on !! Very close to the multilevel parking.
The vegetarian restaurant has an outside sitting overlooking the Ridge, iconic Church, and a view extending up to Sankat Mochan Temple.
This vegetarian restaurant in Shimla can host large groups too. Serves South Indian, North Indian, Chinese cuisine. The South Indian Food in this restaurant is class apart.
Also boasts of serving Mumbai street food in the original style & taste. Most importantly this is the only vegetarian restaurant in Shimla serving Jain Food.
2. Nalini- Vegetarian Restuarant
The location of the restaurant is perfect, very close to the HP Tourism lift exit at Mall Road. Accessible and spacious too. Somehow the experiences of the customers as you read the reviews on Tripadvisor & Google are not that welcoming.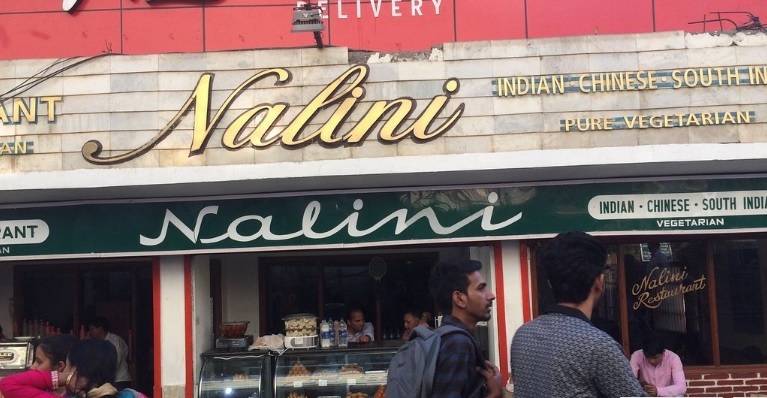 Plus Point
The restaurant is right at the entry of Mall Road as you exit from the lift. Serves South Indian, North Indian & Chinese.
3. Pakwan
Pakwan is a pure vegetarian restaurant on Mall Road. The restaurant was opened recently amid the pandemic and lockdowns in 2020. The restaurant remains crowded due to its location before Scandal Point.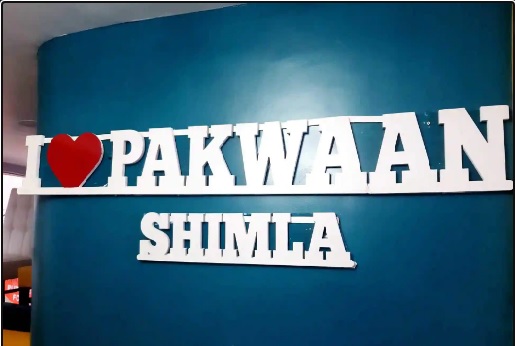 Plus Point
Preferred location.
4. Guptaji's
Guptaji's is not only popular among local residents but also is equally famous for its vegetarian food with tourists.
Located opposite Gaity Theatre – the famous Cholewali Podi is most of the time crowded. Reasonably clean & not so spacious place.
Eat & vacate the place, that's the slogan.
Plus Point
Closer to Scandal point & Ridge.
Conclusion
These are the choices of Best Vegetarian Restaurant available on or near Mall Road in Shimla. During the peak season, it is advised to ensure table booking beforehand so that you don't remain hungry.
Shimla unlike other cities opens late & closes early.