Pandemic has bought in this paradigm shift as there are more tourists looking for Homestays than Hotels. So it's basically Health Tourism which is picking up in Himachal Pradesh, more than ever before. What pushes this demand further is the requirement "work-from-home "!!
The requirement is for Homestays somewhere in the valley or on the mountain range with Wi-Fi connectivity for 4-5 weeks and accommodation for a full family or group of families. Wi-Fi in the valley of the mountain range could be practically difficult to achieve. Ultimately, it's only your mobile phone HOT SPOT which you can rely upon provided signals strength is fair.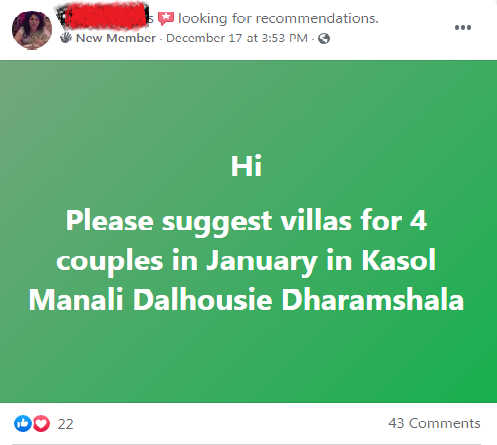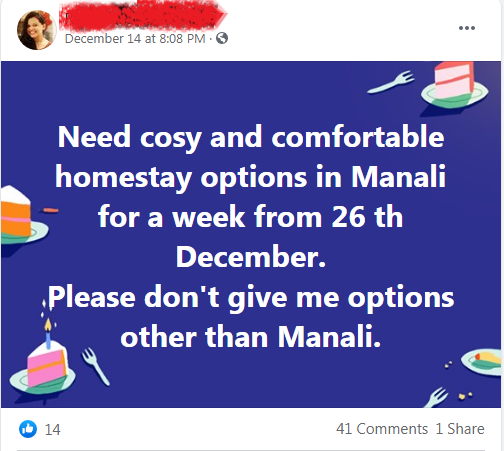 All these requirements clearly indicate that it's an arrangement for isolation at the same time, remain fully functional and connected to the rest of the world. What scares us the most nowadays is our inability to remain in touch with the rest of the world through social media.
In my opinion, the following points ease you out and drive you towards the Homestays –
Following protocols not mandatory
Having stayed in Homestays, the merit I see is that one doesn't have to follow a protocol. You won't be reminded that the buffet for complimentary breakfast is closing shortly so hurry up and be available in the restaurant!!
Kitchen Available/Food Guaranteed
There is a kitchen cabinet available having all the groceries stored. You can get out of bed any time, prepare a fluffy omelet, and enjoy with herbal tea. Sit outside on a sunny deck to enjoy your breakfast. How interesting this illustration is? More interesting is going to be your experience.
Dishwashing? Not on vacation !!
Are you worried about the dishwashing part? Well, you don't have to be, most of the Homestays have maids arranged to do so. They would come at a specific time and clean your rooms & do dishwashing as well.
Nature Walks
You can take walk around the Homestay, their organic fields & pick up their produce. The homestay team will have something traditional to offer like local entertainment groups. This freedom and a clean environment are definitely going to bring your stress levels down.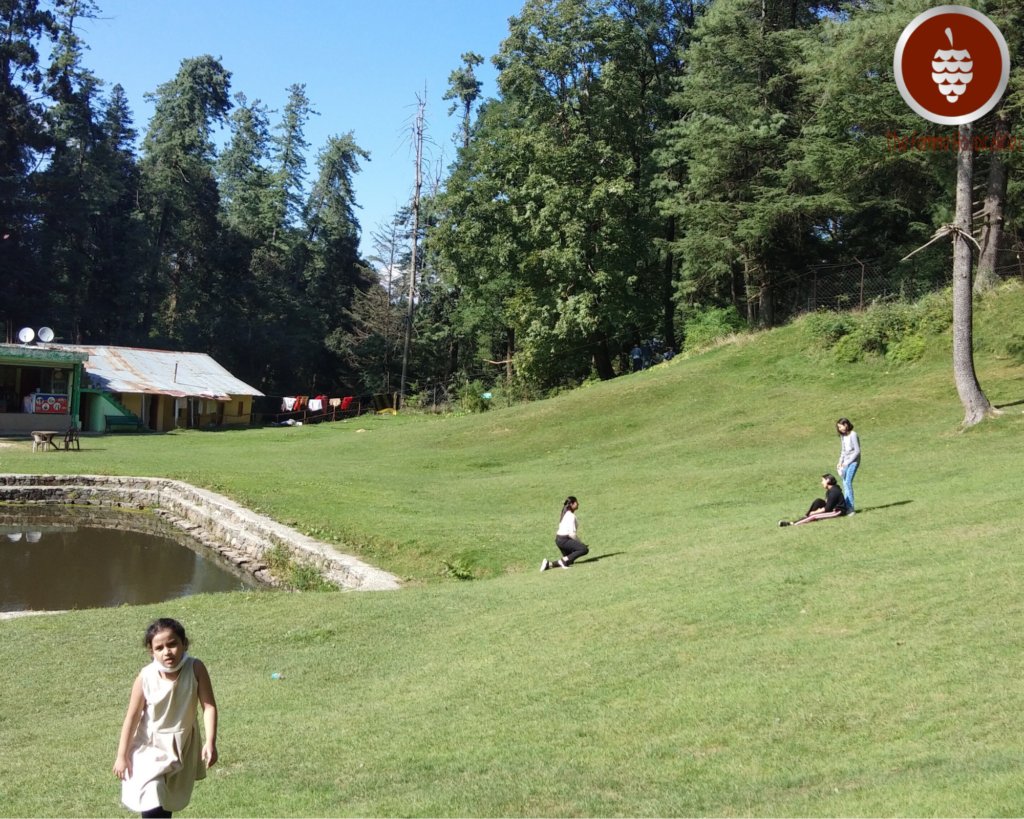 Interaction & Friendship
Mostly the Homestays have the owners also staying in the same property and you can interact with them to know more about the culture, place & traditions. Sometimes this interaction ends up in making lifelong friends.
While I am writing this, Sehnaz Treasurywala an Indian actress, TV host, writer, and travel vlogger & Rocky-Myur of "High Way On my Plate" fame are doing the same i.e visiting valleys & Hills, staying in Homestays , enjoying local Food !!
Do we have STAR properties in Homestays?
The answer is "Yes". Some aficionados have raised their standards so much that the properties qualify as STAR properties. These Homestays exceed the pre-requisites set for a Homestay by the regulatory authorities.