Realizing the fact that Shimla is already crowded, Hotels & Resorts are finding more hills around Shimla to house their hospitality projects.
This idea is sure to get the tourists flooded in these areas. One such place is Theog which is now known as a mountain village, chosen by Taj for their premier property. Now Club Mahindra Holidays has also found a place near Taj.
I was close to the Taj location for one of our project-setting-up when I encountered this property which is my prime focus in this article.
The property signboard read – Daafi. The Architecture was captivating & could not resist requesting the manager to allow me to go around and take pictures.
The property has Vernacular Architecture looks- high stone walls and lined with wooden spars. I even noticed the spars extruding out of walls to provide the real Vernacular Architecture looks.
Kudos to the Architect & Owner, who hail from Himachal itself, for finalizing such a design. More than the architect it's the owner who has to have such kind of liking.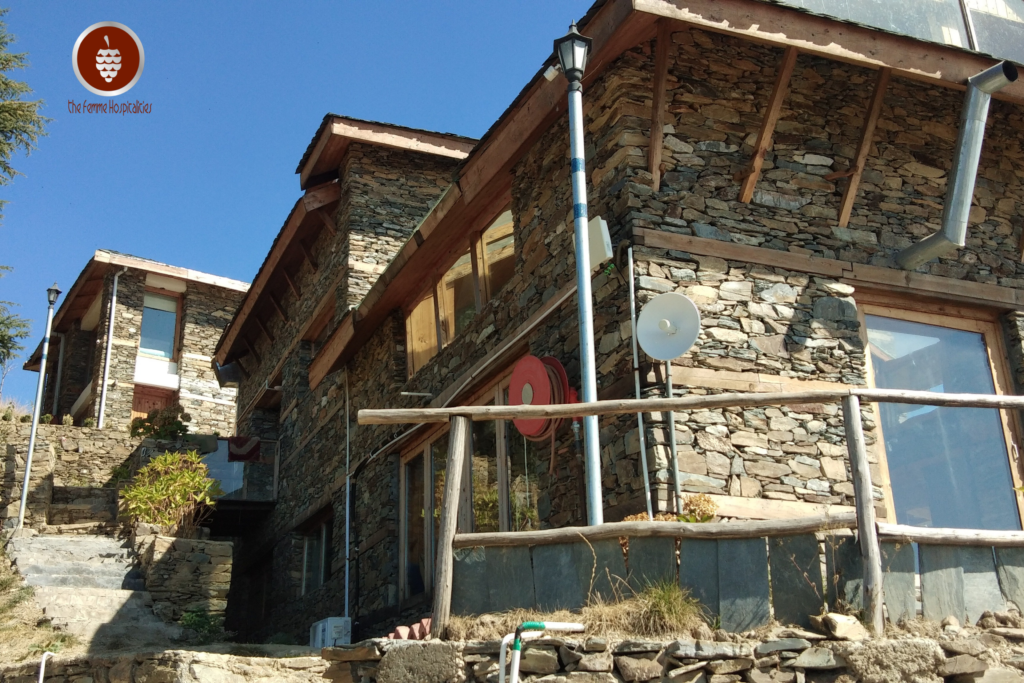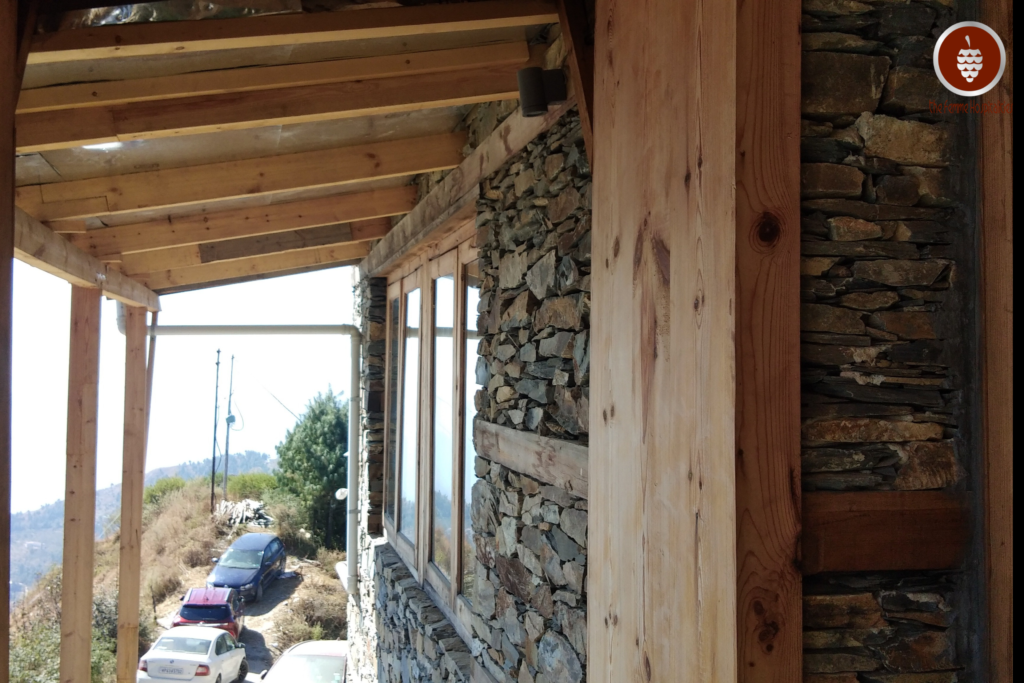 The property seemed clean & well maintained. The luster of the property was intact, window glasses were clear & transparent. The approach road is narrow & dusty.
The frontal of Daafi is outstandingly scenic. Apple orchard in close proximity and mountain ranges crisscrossing.
Rooms & Tariff
Bishnog 1/ Rs 5000/- per night
Bishnog Attic/ Rs 5000/- per night
Deori 1/ Rs 5000/- per night
Deori 2/ Rs 5000/- per night
Sarion Cottage/ Rs 10000/- per night
* All the rooms have air conditioners installed.
Conclusion
Staying close to Shimla, not in Shimla city could prove to be a good decision. Daafi is a property away from Shimla, at Theog where you can unwind and breathe fresh air.
While staying here you will be tempted to venture into outdoor activities.
I am sure you are going to enjoy the stay.